Posts Tagged 'how to pond'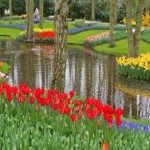 Theme ponds. Theme ponds? Yes, theme ponds!
How about a pond design based on a theme? The overriding theme for about 99% of the pond I build for people are "natural"; when the time comes to discuss design concepts pretty much everyone always says I want it to look really "natural". But how about thinking outside of the box of natural looking ponds; what about planning a fun looking pond, or a pond that really reflects who you are or what you find pretty.
Read More
Stay up to date, Sign up today