Archive for October, 2018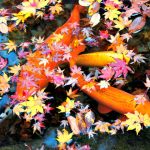 Well, its that time of year…
This is a common phrase used in so many ways, yet always signaling a change.
Pond keepers know what that phrase means for them. It means the end of pond season is coming on. The waning of our outdoor living and good times by the pond are only a moon cycle or two away from ending as the days are getting shorter and the nights are growing long.
But us pond keepers can push back.
Read More
Stay up to date, Sign up today