Posts Tagged 'giverny'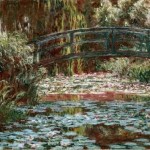 Could water gardens be the ultimate and most influential form of art ever created?
Follow me back…
Worlds Fair Paris, France 1889, the Exposition Universelle du 1889. 100 years after the French Revolution the world was changing, and at this very moment Paris was the center of it all.
Read More
Stay up to date, Sign up today