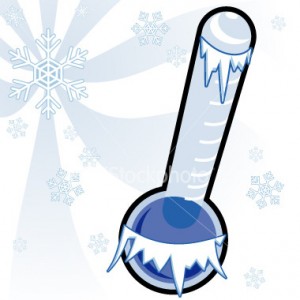 Frozen ponds is a subject that of course only seems to pop up seasonally, like during winter…well of course, why worry about it at any other time of year? The problem I see again and again with many pond owners is a real misunderstanding of what is happening with their ponds during this season, and if the subject is not addressed quickly the season ends and if a pond is not frozen why talk about it. So NOW is the perfect time. Here in the northeast U.S. I'd guess just about everyone's ponds are frozen if they have not taken the steps to de-ice their ponds. So, naturally this is the time everyone goes into panic mode about what to do with their iced over pond.

     Here is some, I hope, comforting information about frozen backyard fish ponds and watergardens. When a pond freezes over it forms what would best be described as an ice cap. This ice cap will generally extend from edge to edge of the pond, but it is not airtight and will still allow air flow. This seasonal stage of your pond can be very pretty and enjoyable IF you truly understand what is happening below that ice cap that is putting a barrier between you and your fish and plants.
     The primary customer concern with freezing ponds is how the fish that are below that ice cap are dealing with it. I have yet to get a distress phone call from a customer about how the ice is affecting their water lily, after 15+ years in the pond industry that phone call has not yet come. The distress phone calls are always about how the ice is affecting the fish. On the assumption that your pond is: an in-ground pond, constructed properly to a depth of 30+ inches, and fairly well managed during the year and is not ice capped with loads of decaying leaves, debris, or putrefied food below it, the following information will apply.
     Ponds freeze from the top down and RARELY freeze solid all the way through. Fish ABSOLUTELY DO NOT under any circumstances freeze into the ice and then thaw out during the spring to comeback to life. If a fish freezes it only has one outcome…death. I have customers swear their fish are frozen into the ice, but I personally assure all of you and them this is not the case. When you see a frozen pond it is only ice capped which will slow down the oxygen intake and ammonia release of the pond, but it does not stop it. In many ways a winter time ice cap for your pond is desirable. The ice cap on the pond does not actually even touch the water, and really acts as a fantastic form of protection from the harsh conditions of winter. Between the water and the ice is a pocket of air and below the air pocket is fresh unfrozen oxygen rich water. Very cold water carries large amounts of oxygen which our pond fish utilize during the frozen times and our aquatic plants still photosynthesize during the winter and create more oxygen for the fish.
     Do not EVER try to walk on your frozen pond for the obvious safety reasons. It is a good idea, however; to keep the pond cleared off of snow, try to use a long handled broom to clear snow as the noise of shoveling can be a bit much for the dormant fish. We still want to let light into the pond for our aquatic plants to do what they need to do, create oxygen. Breaking a hole in the ice is not a good idea as it stresses the fish, try quietly melting a hole in the ice if you need to. Recent studies do relate that the amount of oxygen that diffuses into pond water during the winter is very minimal, so those de-icers and aerators we all hook up are doing more of a job of degassing the pond of ammonia build up, rather than oxygenating a pond and quite honestly the floating de-icers really don't do too much at all. Studies have actually proven that ponds that are ice capped and have dormant aquatic plants will have a rise in oxygen levels if left undisturbed. The stirring or circulating of an ice capped ponds water is not really a good thing to do, unless it is a very dirty pond and an emergency situation is on hand, otherwise leave the pond water alone and let nature do her thing.
     Pond aerators should be employed and placed into areas that maybe "dead zones" during the rest of the season. Aerators should keep an open area most of the time but even when they get frozen over and you have an "ice dome" those aerators are still degassing the pond and moving that pocket of air in between the pond water and the ice cap.
     Fish will remain dormant, or in stupor mode, during this time and many fish experts agree that this dormant period, for koi especially, is important and koi have evolved to endure these conditions. At the end of winter when spring returns and we can start so see our fish again, the will surely be a bit thinner but that is normal and shows that they were able to handle the winter time and utilized the fat reserves they build up in preparation for the cold spells. It also gives you the opportunity to enjoy feeding them and getting nice and rotund again during the rest of the season.
     Frozen ice capped ponds should be as relaxing to look at as your pond is at any other time of the year and hopefully with some of this information you can now rest easy and know that your fish will come through winter after winter without any issues. Keep nutrient load low, keep fish population controlled, provide a simple aerator, and don't mess too much with your pond and you and your pond will be fine. It is a short seasonal period of  freezing, enjoy the short lived beauty of an iced over pond because the spring will be here before you know it!