Posts Tagged 'pond services nj'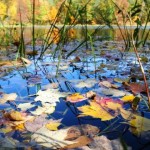 The fall pond service, or pond winterization service, for most backyard ponds is an important component in keeping a healthy and balanced pond all year round. The pond winterization service should not be overlooked or discounted by pondowners. The pond winterization service is a vital preparation for your pond as it is heading into some of the harshest weather and outdoor conditions of the year. Pond owners need to ask themselves; can they really feel they can get by on just a spring cleanout every year?
Read More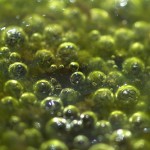 Let's fight back…
For all these types of pond algae that we have to deal with there are solutions. Some solutions are very general and will help work on all 3 pond algae types, while other issues may require a very targeted solution to the issue. There are not many treatments or types of equipment that will eliminate algae growth in your koi pond or water garden; and those that can eliminate algae growth may not be very healthy for your fish or desirable aquatic plants. A naturally balanced pond through proper filtration and management will have clear water on its own.
Read More
Stay up to date, Sign up today