Posts Tagged 'koi blog'
How to winterize aquatic plants is a very commonly sought after piece of information for water garden pond keepers. Everyone knows the internet is invaluable for fast how-to information and advice; however there is as much bad advice out there as there is good advice. The best advice will come from those who are professionals in the industry who have practical, first person, hands-on EXPERIENCE.
Read More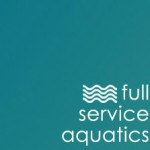 The new FULL SERVICE AQUATICS website is beautiful, and ready for your visit. It is so easy to use and so smooth. Plenty of beautiful things to look at and watch. Plenty of information too, so easy to access. We are calling the new website LOVEYOURPOND.COM and it was designed with the "koi pond and water garden minded" in mind. Welcome.
Read More
Stay up to date, Sign up today