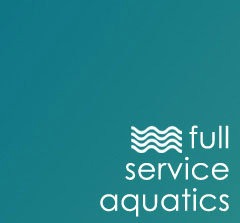 The new FULL SERVICE AQUATICS website is beautiful, and ready for your visit. It is so easy to use and so smooth. Plenty of beautiful things to look at and watch. Plenty of information too, so easy to access. We are calling the new website LOVEYOURPOND.COM and it was designed with the "koi pond and water garden minded" in mind. Welcome.
The HOME page is your launching pad. Choose where you want to go and what you want to see. Drink some coffee and enjoy the site, or connect with our social networking. Give a simple click and LoveYourPond will take you away…
You can choose your own dream project with our new POND PACKAGES. Space is not a concern anymore; we have packages from "Patio Ponds" to our new "Pond Hunter Package" for those who really want to take the plunge. Pondless waterfalls, water gardens, and koi ponds installed by Full Service Aquatics are listed here; or customize any type of project.
The new PORTFOLIO is actually a pleasure to use. Browse the portfolio for aquatic project ideas and inspirations. It is filled with beautiful images of the koi ponds, water gardens, and waterfalls created by Full Service Aquatics.
The new SERVICES and OTHER SERVICES pages present the full range of services and maintenance for koi ponds, water gardens, natural ponds, and waterfalls. This is where you can learn about our "rainwater harvesting" offerings too. If it is a rain barrel or a complete rainwater harvesting system Full Service Aquatics is the go to company. "On-Call" and "Emergency" services are provided by Full Service Aquatics too; if you have an emergency don't wait, call.
Are you looking for some "pondertainment"? Then check out our VIDEO CHANNEL. "The Pond Hunter" videos present project videos, koi video, pondumentaries, and pond how-to video. Visit our video library for dozens of videos with new pond videos posted regularly; "In The Pursuit Of All Things Aquatic". If you want "pondformation" the new FAQ section is awesome (really!) and will answer your questions.
You can also get lost in the LOVEYOURPOND Blog with a huge archive of pond and water garden articles ranging from maintenance advice and pond history; to pond industry reviews, fish keeping tips, and water gardening how-to. The LOVEYOURPOND blog is written for the "koi pond and water garden minded".
Learn ABOUT US, and CONTACT us. Sign up for our newsletter; and shop in our new POND SUPPLY STORE. We have everything, and it is always in stock, ready to ship right to your door. Fish food, pond supplies, water treatments, and equipment; heck, entire pond kits! Order anytime of day from the convenience of your home.
Full Service Aquatics knows you'll love this new site; it was created for you. LOVEYOURPOND.com remember it, LOVEYOURPOND.com visit it, LOVEYOURPOND.com tell someone about it, You to will LOVEYOURPOND.
The LOVEYOURPOND Blog is written by Mike Gannon of Full Service Aquatics. All rights reserved, all content is property of Mike Gannon.