Love Your Pond Blog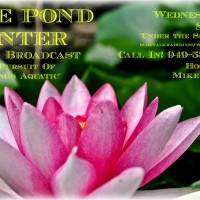 We all love koi ponds, water gardens, water features, and all things aquatic right? We are all pretty much aquatically obsessed! If you have found yourself "In The Pursuit Of All Things Aquatic", then you gonna love this!
Get ready to tune into an online streaming radio show created just for you and all who are aquatically obsessed!
Announcing THE POND HUNTER RADIO SHOW!
Read More
1
2
3
4
5
6
7
8
9
10
11
12
13
Next »
Stay up to date, Sign up today