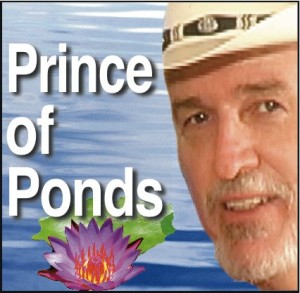 Take a listen to a fun and really informative water garden and pond show that is broadcast over PetLifeRadio.com  The Prince of Ponds radio show hosted by Ken Jones focuses on all things water garden and pond related. Mike Gannon, the Pond Hunter,  is his guest for this 1/2 hour podcast. Its 2 pond guys talking ponds and they cover everything from koi and plants to cement vs. gravel style ponds. It is some real good "pondertainment" for all of you pond people out there! The PetLifeRadio community broadcasts worldwide to an audience of about 5 million people! Take a listen and enjoy!
CLICK RIGHT HERE TO LISTEN!
https://www.calaverasgold.tv/Prince_of_ponds/Entries/2012/9/30_Episode_9%2C_Prince_of_Ponds.html
You can visit other radio programs at www.petliferadio.com.
All copyrights to this material is solely owned by Mike Gannon.