Posts Tagged 'koi america 2011'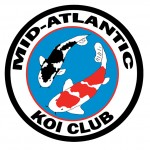 Koi America 2011, were you there?
It's back baby! The MAKC, Mid-Atlantic Koi Club (www.MAKC.com), hosted the Koi America 2011 event. After a 1 year hiatus Koi America was back on the map for 2011 and took place in Westminster, MD between September 23-25. This was the 22nd show for the MAKC and it was a beautiful weekend for it.
Read More
Stay up to date, Sign up today